Fri, 06 July 2018
To
Fri, 06 July 2018
Thimphu Dzongkhag Administration
The Dzongkhag Election Sector coordinated the celebrations of the "EVM Day" in Thimphu Dzongkhag. The event was chaired by Dasho Drungpa, Lingzhi Dungkhag. Dasho stressed the importance of voting by every individual and given the huge expenses incurred by the government for elections, voters should exercise their rights and be responsible citizens of the country. Dasho also congratulated the Election Sector and polling officials for a very successful NC elections, 2018 and wished for a fulfilling General Elections in the coming months.
The Dzongkhag Dy. Chief Election Officer addressed the participants and said that in 20 Dzongkhags every year, the Dzongkhag Election Sector reserves a week only for cleaning of EVM machines so that the machines are well maintained and ready for the next use. Including Bhutan, there are over 20 countries that have adopted the EVM voting during elections with more in the process to migrate. The EVM machines have been very reliable with the following additional advantages:
Reduce voting time.
Instant declaration of results from individual machines.
Increase user confidence including illiterate voters.
Increase voter turnout.
Reduce corruption through transparency.
Capacity to cater to more voters.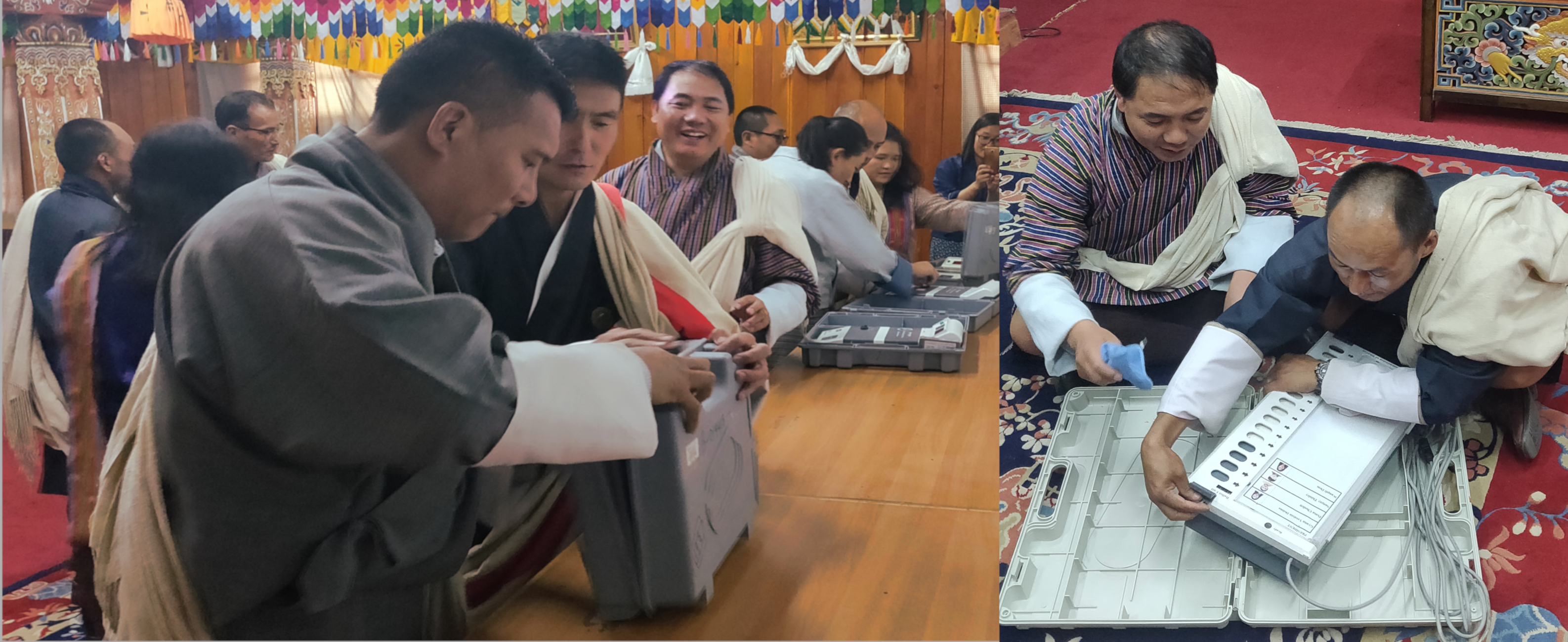 He also requested the participants to refrain from spreading false information and rumors in the social media and to vote during the upcoming elections.
Compiled by:
Sr. ICT Officer